Some Banjer Pics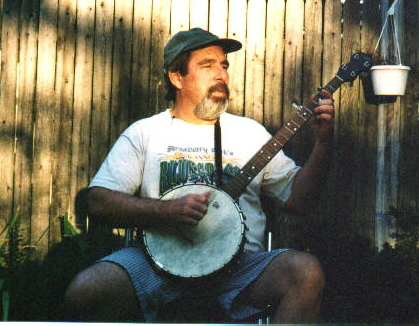 Whooeee!!! Yep, this is me playing a few tunes for the neighbors. My next door neighbor's grandson, stands out on their deck and dances and claps until I quit playing. Nothing like an enthusiastic audience.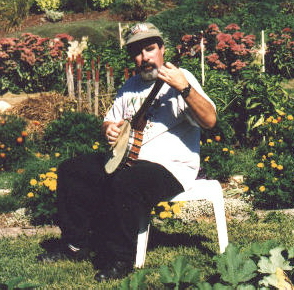 This picture was taken at my banjo teachers house. What a beautiful setting for doing some pickin'...Now which one of them is the vegetable????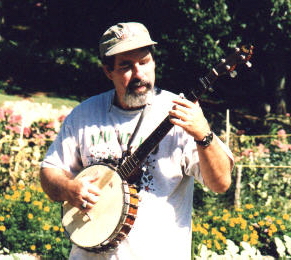 Look...he can stand up and pick too! Next thing you know he will be singing and chewing gum. There is just no stopping this boy...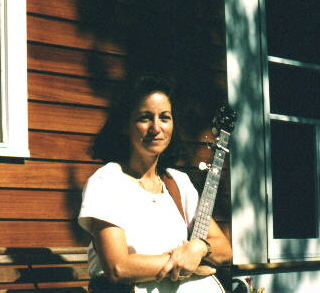 This is my teacher...Lisa Schmitz. She is the real deal! It is hard to find a real traditional Ol' Timey player in Rhode Island, but I am lucky to have her as my instructor and friend. She was played Clawhammer banjo for over 25 years. She has a book out with Alec Slater, called Mel Bay's Complete Clawhammer Banjo Book. She is currently preparing another book for Mel Bay publications.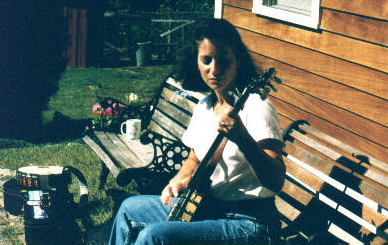 Lisa pickin' a tune outside of her beautiful home, deep in the south land of Rhode Island...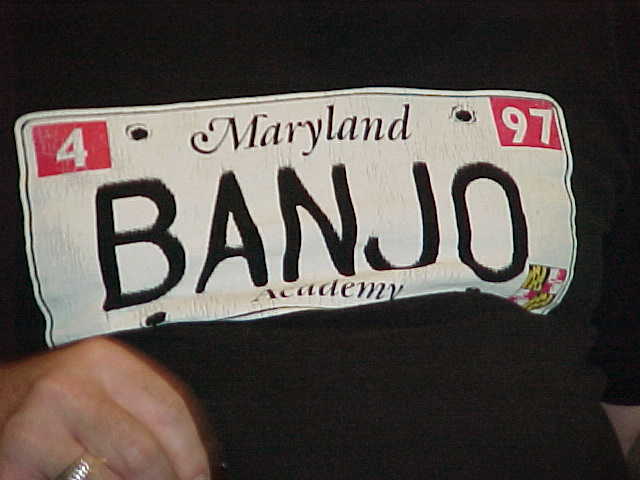 Can anyone guess who this might belong to??? He was one of the attendees of the 1997 & 1998 MBA...*LOL*