All Things Banjo...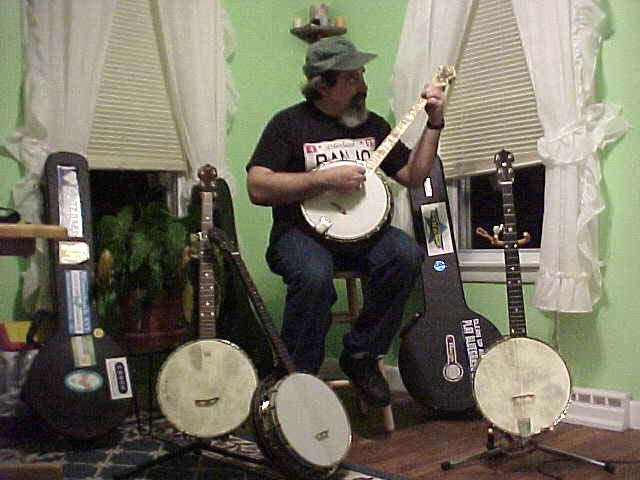 Check out a Real Audio clip of me playing Shooting Creek!!

Welcome to "All Things Banjo!" I am your host, Glen Moorehead. I have played Tenor, Bluegrass, and Clawhammer style of banjo. So, here is a little showcase of all of my instruments as well as some links to the many Banjo related sites available on the net. At present I am just playing Clawhammer style. If you are going to be in the Rhode Island area, please feel free to e-mail me and we can get together and jam, share tabs, or I can even give the Beginner/Intermediate player a lesson. I am ALWAYS willing to play some tunes....

---
The BanjoUke Is Here!!! Check it out...
Check out my NEW Ramsey Amish banjo!!
Click here to see pictures of my 1926 Bacon & Day Banjo...
Click here to see my Bart Reiter Banjo...
Check out my President Tenor...
Check out my Franciscan Banjo....
Check out my Banner Blue Tenor Banjo....
Check out my Appalachian Lap-Dulcimer....
Go here to find info on Beginning Clawhammer Banjo...
Some Awesome Banjo Pics...
Graphics of Banjo Accessories ...
Banjo Tablature Books
Check Out Kevin Banjohead Gadde's CD Deep River Blues

---
For the best in Bluegrass and Ol' Time CD's, please visit CD NOW by clicking the link below, or at the bottom of the page. They have a really great selection at competetive prices. Go take a look, it couldn't hurt!!!...Thanks...Happy Listening!
---

---
---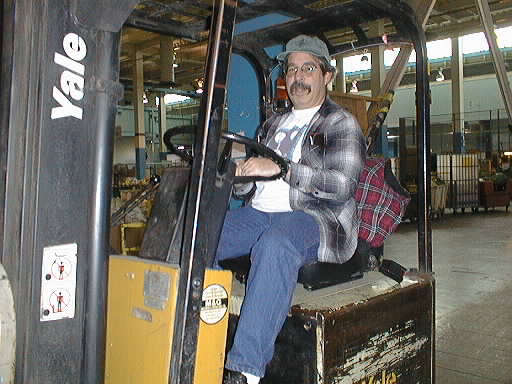 This is a picture of me hard at work at the Providence Post Office! I am wearing my Banjo Newsletter cap and my BANJO-L t-shirt. I am just at the peak of 5-String style for the Spring season....

---
---
---
---

---
If you have comments or suggestions,email me at gmoorehd@home.com

[ Sign my GuestBook ] - [ Read my GuestBook ]
[ GuestBook by TheGuestBook.com ]